You started your business, you have a store front, and you have your inventory. How do you attract your customers? Maybe you hang up a banner? Or maybe you run local ads in the paper or on the radio or TV? Maybe you send a bunch of postcards out in a direct mailing.. maybe you throw a grand opening party? Why do we do all of this? Simple, people (or in this case customers) want to join in on your excitement and we hope that this excitement translates into sales (and returning customers.)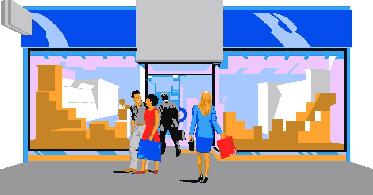 So why do we treat it differently when you set up your web site or Facebook page.. or both?
You spend time (and money) building your perfect store front on the Internet. You take the best pictures, you write perfect text, you tweak, align and agonize your inventory layout.. and then what? You add a URL to your business card and invoice and that's it! Where's the party? Where's the excitement?
Web sites are not "If you build it they will come" you have to drive visitors to your home page just like you drive visitors to your front door. So do the same things for your virtual store front as you do your bricks and mortar store front and build the excitement around your business and start welcoming those customers!
~Geof "Party Animal" Franklin