I got a new car, but the really great news is that means I get to do a new radio installation. Normally I would be happy to whip out the hole saw and start ripping plastic molding out but this Kia Amanti has more airbags than I've ever seen so I took it to a profession radio installer.
On the left is the control head for the Kenwood TM-D710A for 2m and 70cm voice and digital work. Typically I use one side for the local repeater and the other side of the radio runs APRS. To the right is an AVMap GPS and APRS display.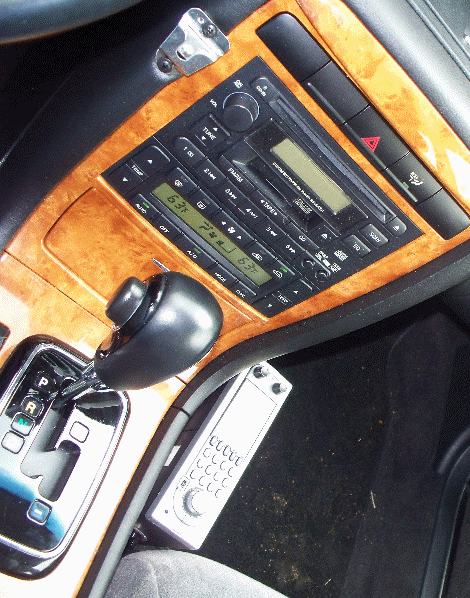 Looking down to the right of the driver, tucked in front of the passenger's seat, is a Uniden Bearcat BCD996T scanner.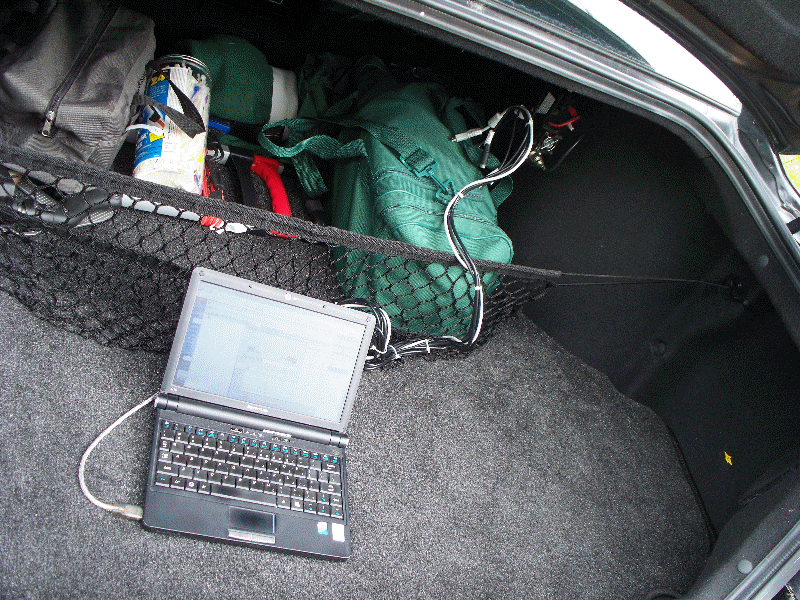 Here is the main radio portion of the Kenwood TM-D710a. It is mounted up on the side of the trunk wall, well clear of the junk .. I mean cert gear, tools, and various supplies stored here.  I'm currently programming the radio with the netbook, it doesn't stay in here. The power lines use Anderson Powerpoles which makes it easy to swap in a large marine battery to run the radio at events without endangering the cranking battery.  (Yes, lesson learned here I had to get a jump off after a long day of cross banding.. now I don't work an event with out the car running or the marine battery installed.)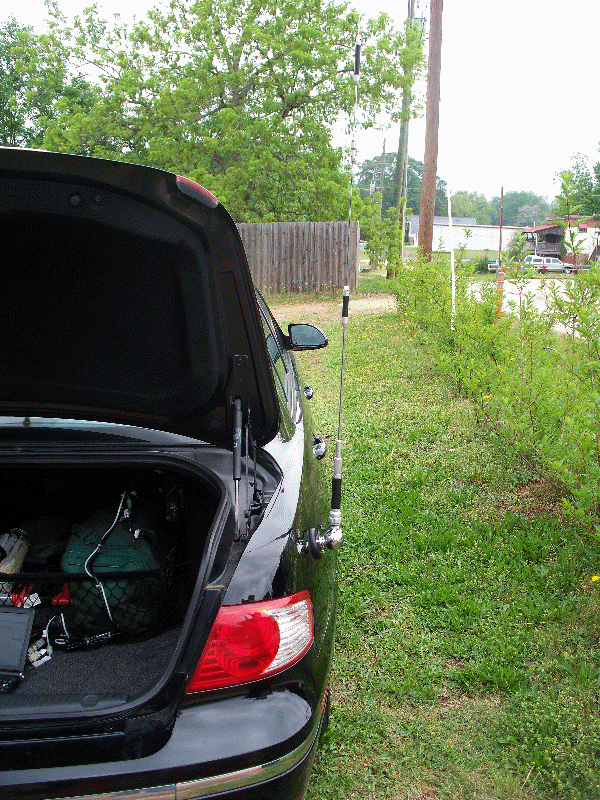 This is the antenna for the TM-D710a. These large antennas put a lot of strain on the metal of trunk lids and roofs, so we hip mounted the antenna on the side with a ball mount. There is a wire running from the mounting screws on the flange to a large washer to provide a ground for the antenna.
You can't see it in this picture but in the centre of the trunk lid is a short dual band 5/8 wave antenna for the scanner.