We engage in Social Media and we post and blog and tweet and share pictures and … and … and… and it's what we're supposed to do, right? Engage our customers and provide them with useful insights in our business and give them the personal touch that gives us the edge over our competition. But we're small business owners, we can't spend every single instant we're not tending the shop online. So what are we to do? There's got to be an easier way.
Well there is. Computers exist to make our lives easier, right? So let's put some of them to work for us.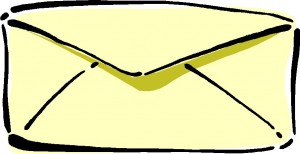 The simplest solution to this common problem I've found is a product from Google, it's called Google Alerts. I like this because it's automatic and results that will be e-mailed to you. The search terms are exactly what you'd enter into the search engine itself. When the program runs it will basically run a Google search and then e-mail you the results. So what do you put here? Your name, your business name, website, social media account names, anything that you need to keep track of if it's mentioned anywhere a Google search can locate it. Then just wait, if the alert finds something that matches your settings – blip – you'll get an e-mail. Now this doesn't replace engagement but it can help you be aware if something goes right (or horribly wrong!) on the Internet about your brand.
PS – These Alerts work wonders for news items you want to follow. Drop in a search term for a breaking news event or even a sport's team and you will be amazed at the amount of e-mail that will show up.. it's like having a personal news room working for you.
~Geof "I've got new e-mail!" Franklin