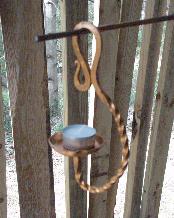 I wanted a small candlestick that hung, from an overhead hook and would support a simple tealight. Took a bit of fussy to get balance between the swoop and the weight of the tealight so everything stays upright.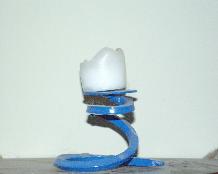 I had a moment of whimsy, and some extra stock, so I made this little blue spring candle holder.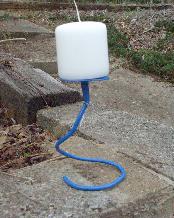 Then I took it a step further, I love how the metal here is so thin and the candle is honking, huge on top. This stands about 8 inches tall.