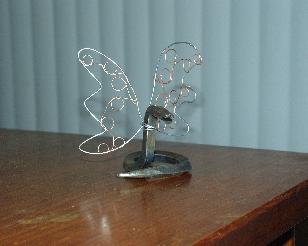 Listen for its cry as the Wyvern begs for your smile. These feisty little creatures are cousins to the mighty dragons but are much easier to care for. The finish is natural, I simply wire brushed the body and applied some oil. Stands 5 to 6 inches tall. The wings were made from silver and copper coloured floral wire.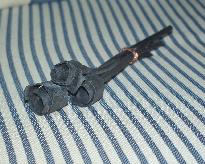 Three roses, tied with wire, subtle and elegant. This pretty sculpture whispers its message loud and clear. Use care, this was the first piece of metalwork I gave my Girlfriend and now my girl is my wife! (yeah the phrase is from Mary Poppins, but that's fitting as it's one of Barbara's nicknames.) I have  also made a few single roses.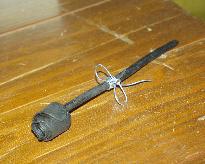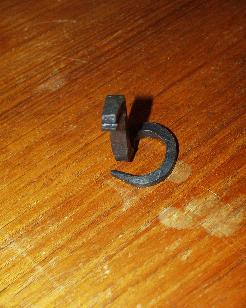 This little snake adores people, but not for lunch. He stands around 3 inches tall. I have a spot on my anvil stand where this one normally lives. The finish is natural, just a wire brush and a coat of oil to stave off rusting.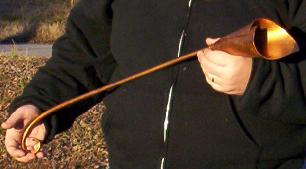 Simply stated elegance is shown in a Calla Lily. This one is like no other. Simple sweeping lines in this classic flower. The one shown was made for a special festival, whose guest of honor was awarded this flower. This one is 28 inches in length with approximately  7 inches of "blossom" and nearly 4 inches across the "blossom's" opening.