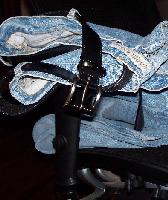 It's in the news right now, if it's not a national politician posting suggestive tweets then it's a PR Company destroying a high-dollar national account. Social media, blogs, tweets, wall posts – they can be wonderful tools to connect with new friends or build new business relationships and with one click of the mouse, they can turn into an ulcer forming, nightmare inducing, brand busting mess.
 So how do you protect your company from becoming the next top story on the nightly news? It's simple, don't post.
Wait, what did I say? Don't post??
Yup, you heard me right. Make sure you develop a policy for your company that protects you from too quick a post, tweet or like. Have a formal review process, let someone else review your content, check your grammar and spelling. Have someone besides the writer verify the facts and confirm that the content meets your public relations policy.
The process doesn't have to be overwhelming or complex. Simply write a draft and have it reviewed. Try to read it as a customer or client, and try to read it without the inflection in your voice that could change the meaning of what is actually written. (Remember this rule: it's not what you say, it's what I hear.) Make sure that your draft is within the established policies and that the content meshes with your company's message.
A quick, but careful, review can be done in a few minutes for those shorter social messages. So take them, you just don't want to find yourself wishing for those minutes back while reading a prepared statement for the national news.
-Geof "that's not mine" Franklin