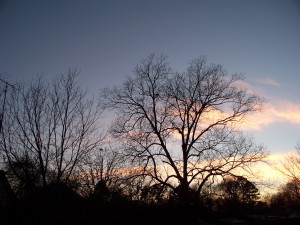 Finally! It's warm enough outside in the evening to stand around and stare at the stars.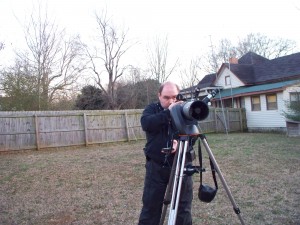 We set up out in the backyard for a clear shot at Venus just as the sun went down. The portable telescope does a great job tracking the motion of the planets, once you program and point it correctly.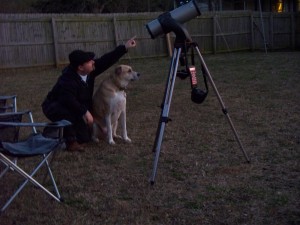 I don't think Copper really figured out what we were doing. But he obliged me with a photograph that made it look like he understood the point.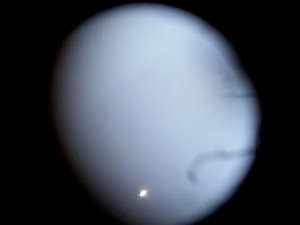 I couldn't get the camera mounted on the new lens but I did get a shot of Venus by holding the camera up to the telescope's eyepiece. I have to build a better camera mount for next time.
~Geof "stars in my eyes" Franklin